Pradhan Mantri JanDhan Yojana PMJDY Toll-free Phone number, Email, Social Websites and Official Website- Prime Minister NarendraModi launched this scheme on 28 August 2014. This scheme ensures access to financial services, namely Banking Savings & Deposit Accounts, Remittance, Credit, Insurance, Pension in an affordable manner. An Account can be opened in any bank branch or Business Correspondent outlet. PMJDY accounts are being opened with Zero balance. However, if the account holder wishes to get a cheque book, he/she will have to fulfill minimum balance criteria.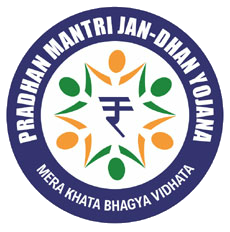 Benefits of PMJDY:
Special benefits will be given under this scheme.
Interest will also be given on the deposits.
Account can start with a zero balance
Life Insurance cover is Rs 30000.
Accidental insurance cover is RS 1 lack.
Up to RS. 5000/- overdraft facility will be given to per household, only one account preference will be given to women account holder.
Easy money transfer in all over India
In case of the unfortunate death of the account holder RS. 30000/- death benefit will be given to the nominee of that account holder.
Claim settlement procedure under insurance cover.
The nominee has to go to the appropriate bank, where the PMJDY scheme account is active of the account holder i.e deceased partner.
Give full details of the death of the account holder.
Some documents submit to the bank and these documents are:
Deceased partner death certificate
Deceased partner aadhar card photocopy.
Validity verification and In force status of the Rupey card
Ration card or BPL card photocopy.
Submit the claim form to the bank.
Bank, lodges the claim with LIC
The designated Pension & Group Scheme Office of LIC settled the death claim of RS. 30000/-.
CONTACT DETAILS:
Pradhan Mantri Jan Dhan Yojana
Department of Financial Services,
Ministry of Finance,
Room No. 106,
2nd Floor, JeevanDeep Building,
Parliament Street,
New Delhi-110001
Phone: 011-23361571/23748738
Toll-Free: 1800 11 0001 or 1800 180 1111
SOCIAL WEBSITE:
It has its Twitter account where you can get it latest updates bout this scheme. You can tweet them at @jandhanyojana and also follow them. If you want to follow them then visit the above link.
Facebook is an another way to contact them. You can follow them and you can also write your views on their timeline. If you want to like their page then visit their page via the above link.
Comment below your views about Pradhan Mantri JanDhan Yojana.