Prakash Purab 550 MHA prakashpurb550.mha.gov.in, aka Kartarpur sahib corridor Customer Service, Toll-Free, Helpline Phone Number, Procedure- Prakash Purab 550 is a portal for online facilitation of visitors and volunteers coming to Sultanpur Lodhi on the event of 550th Prakash Purab Of Guru Nanak Dev Ji. This is an initiative by Sant. Balbir Singh Ji Seechewal for the convenience of visitors and streamlining the gathering in the event. Punjab Government has started a free bus service for devotees coming to visit Sultanpur Lodhi during the 550th Prakash Purab celebrations of Shri Guru Nanak Dev Ji. The historic Kartarpur Corridor connecting Dera Baba Nanak shrine in India's Punjab with Darbar Sahib at Kartarpur in Pakistan is set to open on November 12, 2019. Indian citizens and OCI Cardholders wanting to visit Darbar Sahib can register online by visiting  prakashpurb550.mha.gov.in.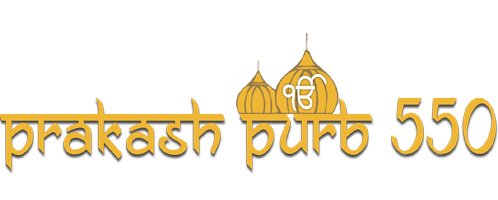 Instructions for Filling Registration:
Before filling the online registration:
Ensure that Acrobat Reader is installed in your computer system.
The applicant must be aware of his/her blood group for filling the registration form.
Conditions for Applicant :
Pilgrims can only register online. To do so, they should either be citizens of India or possess the Overseas Citizen of India (OCI) Card. OCI Cardholders should also hold valid passports of their country. Indian pilgrims must have valid Indian passports.
It is the applicant's responsibility to feed accurate information complete in every respect including spellings of a name, date of birth, etc. as in passport.
Incorrect or false information, concealing any material facts in the application form will be ground for rejection of an application.
Keep the following items ready while filling the registration form:
Scanned copy of passport size photograph (in JPG format not exceeding 300 kb in size).
Scanned copy of Passport (containing photo & personal particulars) and last page containing family details in <.pdf> format only not exceeding 500 kb in size.
After successful online registration:
Take a printout of the registration form and keep it with you for reference.
You will receive SMS and e-mail after a successful registration.
CONTACT DETAILS:
Email ID: [email protected]
Phone Number: 8283842323 / 0183-2500463
Other Phone Numbers: @Nodal_officer_PNB.pdf
Tollfree Number: 1800-180-0550
For Online Apply: @basicDetails
For Partially Filling Registration form: @partialForm
Registration Status: @applicationStatus
Official Website: @prakashpurb550.mha.gov.in
Other important links-
Comment below your views about Prakash Purab 550 MHA.